Sikhs against hate is a public campaign, created as a visual exploration for my MFA thesis. My thesis explored the ways in which Visual communication can bring about social change. 
The public campaign consisted of a series of posters based on the design of the 1960s 'Uncle Sam' propaganda posters. The idea was not only to use a visual language which is recognizable within the context of the U.S. but also to challenge the idea of representation of the country through the portrait of an immigrant community individual as opposed to a white male. The original messaging associated with the posters was also turned on its head by asking people to 'act against hate', inviting people to 'know each other better' and 'joining one another in a casual cup of tea and conversations'.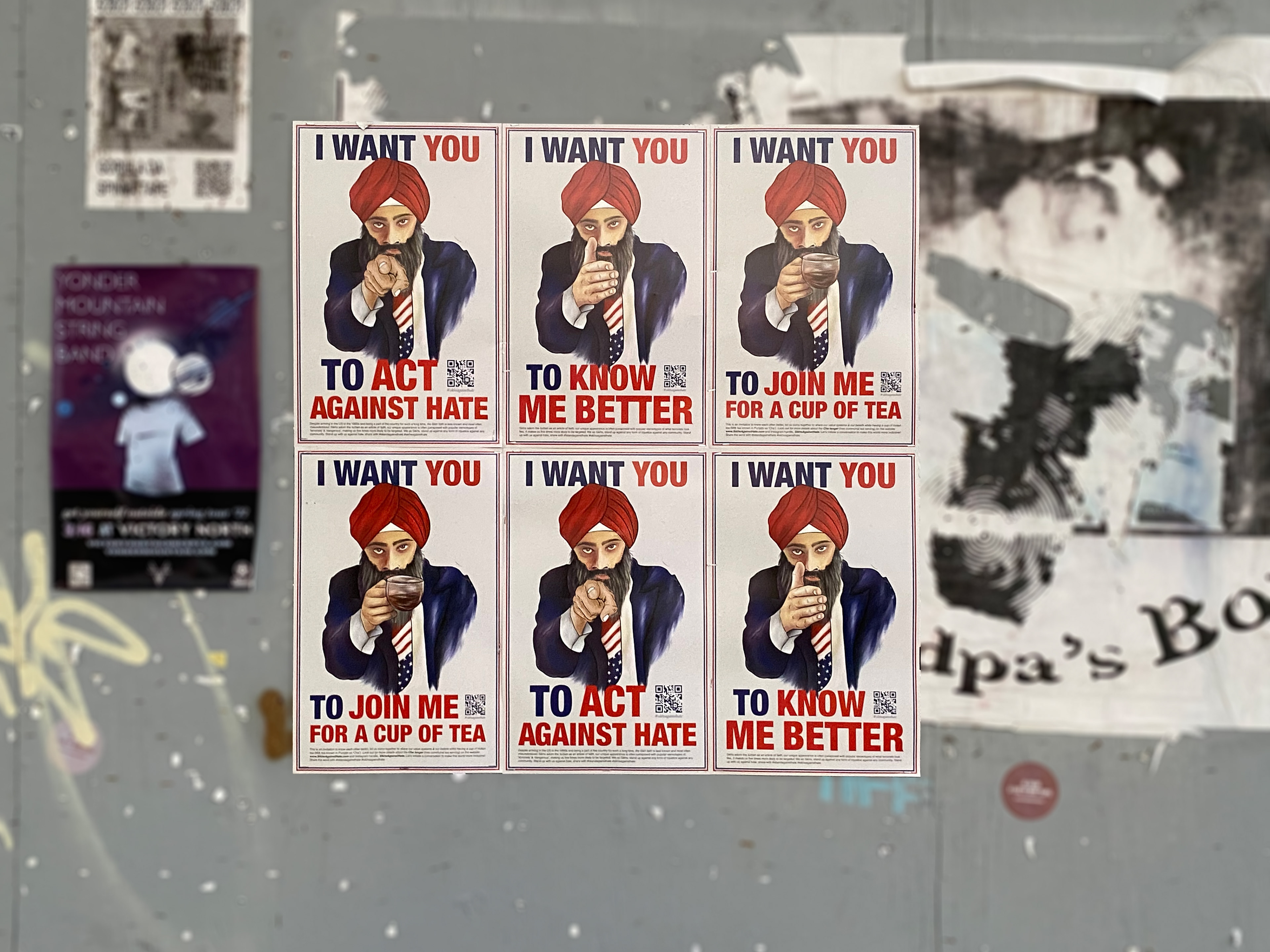 Thesis Show & Chaa Langar
Chaa translated to traditional Punjabi milk tea with spices, Langar translates to free communal meal. In this case the

Chaa Langar

was a free tea service that I organised as a part of my thesis exploration to engage with my audience.
A

Chaa langar 

was organised as a part of the thesis show. The idea behind the

Chaa langar

was to showcase the Sikh ideology of sharing one's resources in practice as well as creating an avenue to allow conversations to happen. Through conversations over tea, I was able to share the Sikh ideology and culture with individuals from different communities as well as create open channels for others to share about their own communities.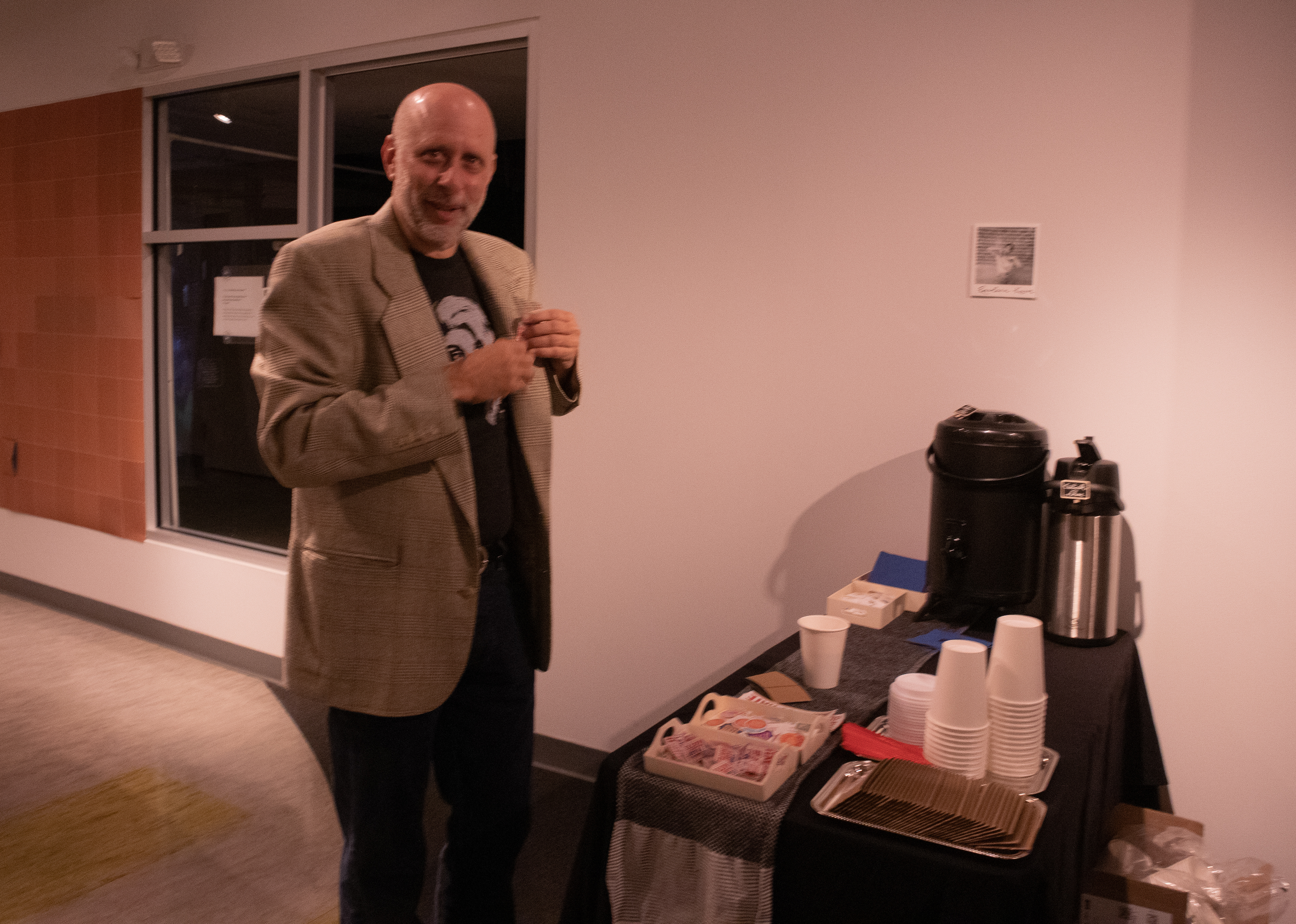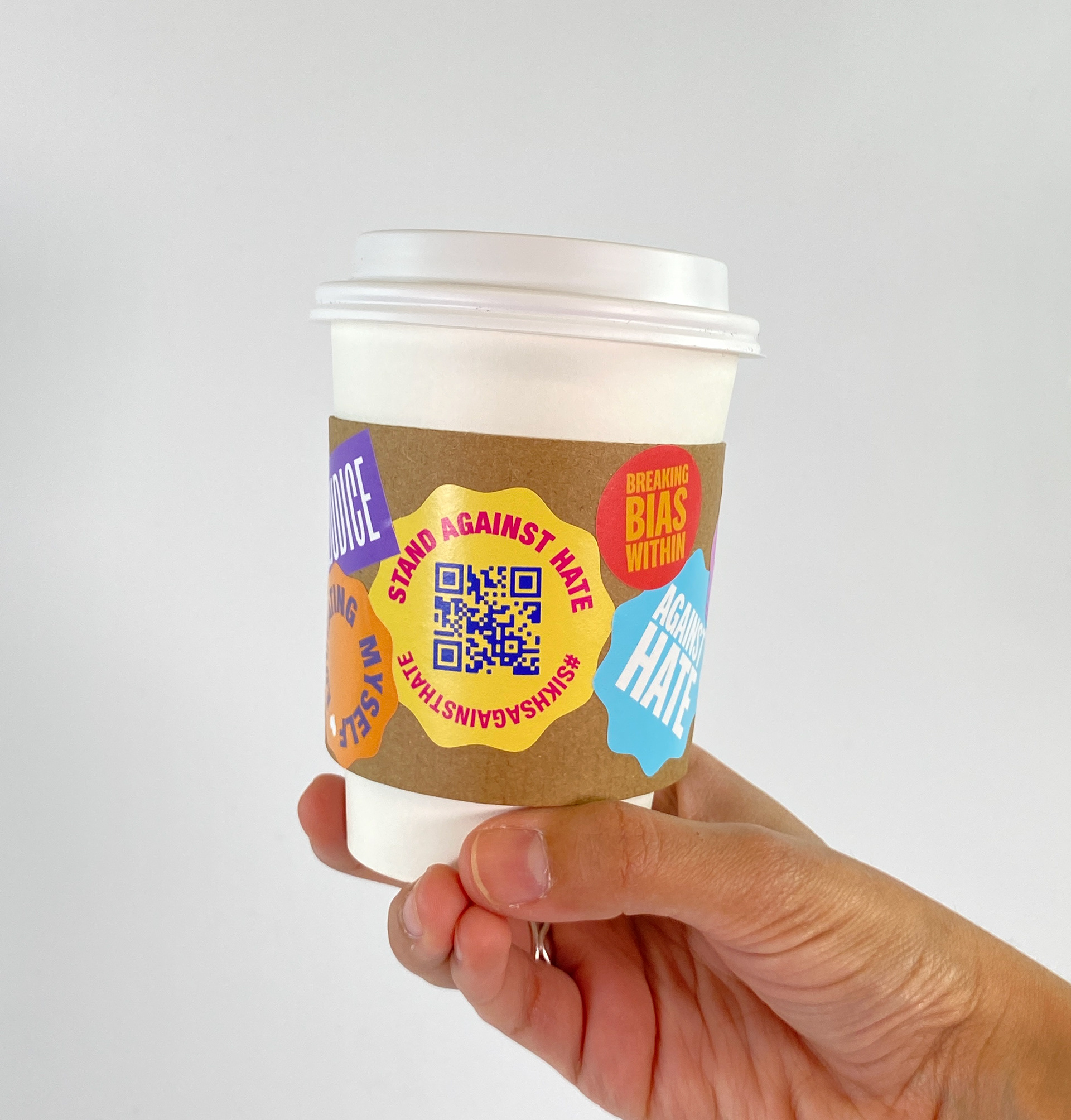 © Ravleen Kaur


Thesis- Graphic Design as a tool for social change:  Using visual experience as media to educate, through the narratives of Sikh community in the U.S. | Winter 2022